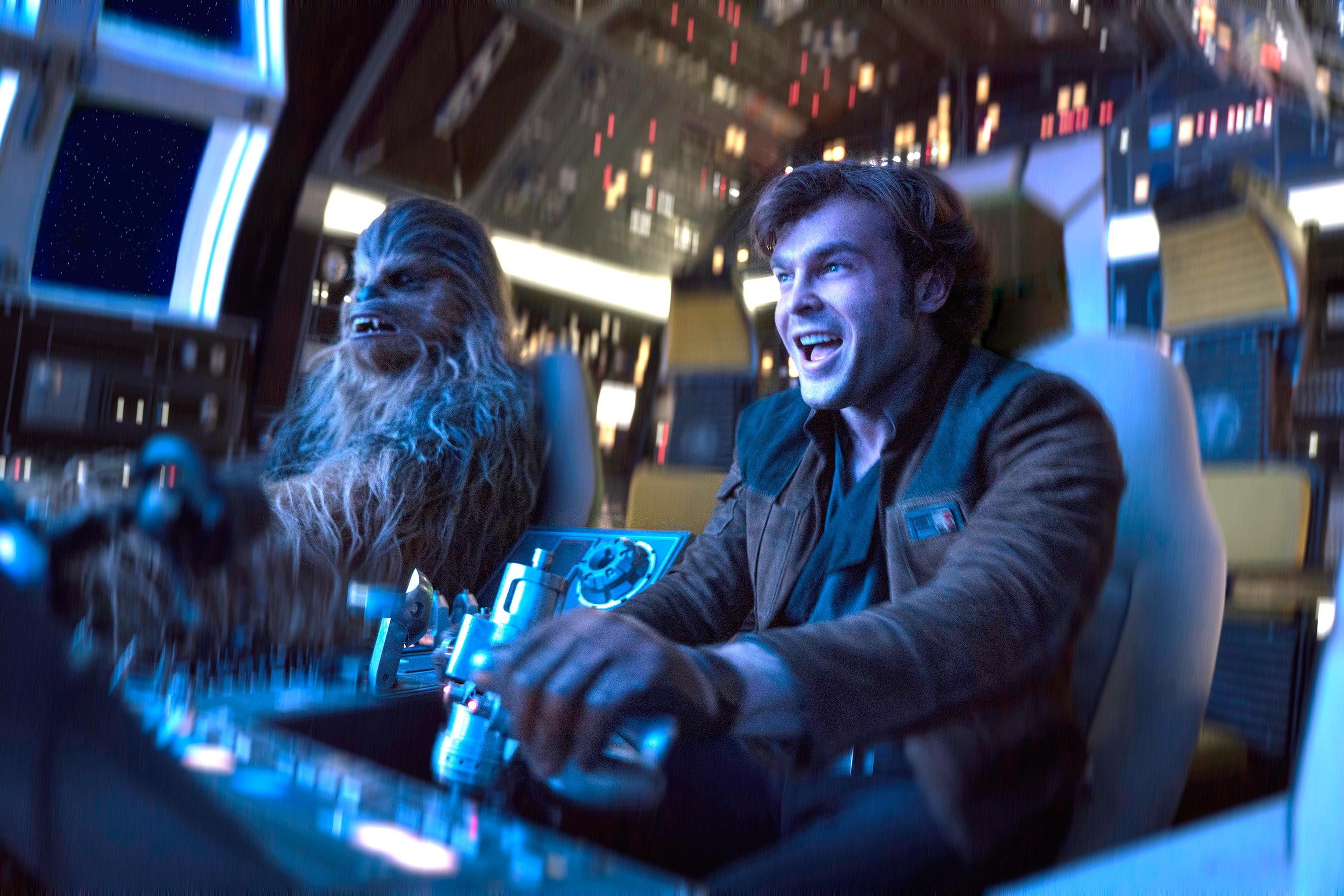 Join Mehul and me as we are joined by Drew to have a trio look at Solo: A Star Wars Story, in which Chewbacca the wookiee befriends a bedraggled Imperial army deserter and coaches him along life's rocky road, full of disappointments and betrayals.
We compare it to other Star Wars films, the books, the cartoons, the video games, Willow, Guardians of the Galaxy, Game of Thrones, Avatar, Thor: Ragnarok, The Hunger Games, Serenity, Grand Theft Auto, Marvel universe films, and The Other Side of the Wind. We decide that it is Good and Unnecessary and fail to make any Cheers or marijuana jokes despite the presence of Woody Harrelson.
I'm watching the Blu-ray, and we stay in sync. Start after the Lucasfilm logo on the countdown.
Podcast: Play in new window | Download